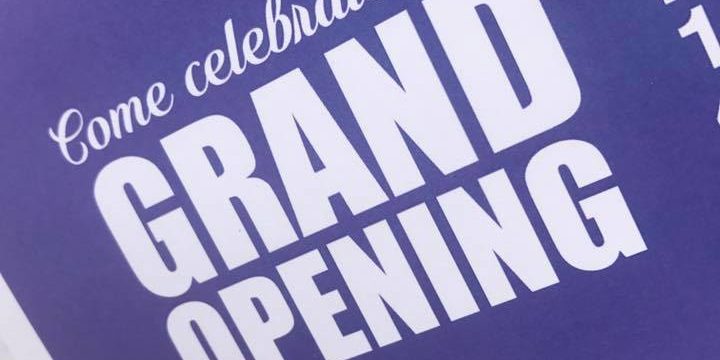 Tampa, FL – March 15, 2017 – Launched in 2016, Momentum Fleet Services (MFS) brings efficiency and a fresh scientific approach to deliver holistic fleet management solutions. With the grand opening of their new facility in Tampa, they are poised to jump right in to helping clients by using a transformative fleet service maintenance model. This model has to the potential to positively evolve fleet maintenance by combining powerful next gen mobile technology with real-time data, metrics, management and highly skilled mechanics sent direct to customers. By being able to deploy an elite team of mobile technicians directly to the clients' fleet, these technicians are able to quickly diagnose, solve, fix and get vehicles back on the road. The Momentum Fleet Services leadership team has a collective nearly 40+ years of operational experience. They get it. They live it.
"We know our clients' most precious resource is their teams' time, and that's why we are able to assume complete and transparent responsibility for the fleet aspect of their business, so those resources can focus on what they do best in driving success" says Kevin Seidl, President and CEO of Momentum Fleet Services.   "We developed our service model with our clients' bottom-line at the top our of mind. We chose our location, solely based on being able to get to them fast." Seidl added.
Situated conveniently in Drew Park, Tampa, the Momentum Fleet Services facility headquarters, allows trucks to be swiftly dispatched to serve as independent responsive on-site repair units and can support the customer in their own lots. Technicians can be to a client in the direct coverage areas in 30 minutes or less. Should a truck require heavier repairs, the newly opened Momentum Fleet Services facility is within that same 30-minute radius for quick triage. Offering convenient proximity to the airport, airfreight companies, and major road veins throughout the region, the threat of downtime drops considerably. Any sort of offline time for a thriving fleet can have negative impact to productivity and ultimately, budget. "The fleet clients who allow us to become an extension of their team can count on getting what they need, on their site or ours. The core of our commitment to our client grows from a company culture of integrity, skilled technicians, responsive answers, and automated diagnostics." Seidl shared.
Fleet maintenance for many, has become more cumbersome than ever, with often unforeseen impacts from vehicle manufacturers, financial markets, and supply industries; things clients have no control over. By providing a true consultative experience from initial call to completed work, fleet strategy has the possibility of being worry-free and planned out. A few of the services Momentum Fleet Services offers are A/C repair, electrical, brakes, tires, engine service, transmission, clutches, lights, lift gate and refrigeration.
What Are the Advantages of Mobile Service with Momentum Fleet Services?
Trucks are able to often stay in rotation and safety is completely managed
Quick routine repairs handled on site often improve driver moral, allowing them to focus on their mission
Communication is frequent, thorough, and documented for you to reference, always
As an extension of your team, our techs become deeply familiar with you, your goals, and your fleet so they are able to quickly assess issues before they become costly repairs
We can import records and keep them moving forward to be able to access instantly when servicing vehicles
Your vehicle and driver don't have to leave your job site
Management is hands on, open door, and urgent to address needs or concerns
If clients need not only responsive fleet maintenance but also fleet management consulting, Momentum Fleet Services has that covered, too. With the ability to consult on a national level and as operational industry leaders, they also provide ongoing support and a proactive partnership designed to show clients their peaks in profit.
With the fast-paced, high-performing, and always-on demand for clients today, companies need to focus on the pillars of their business and leave their fleet maintenance to the experts at Momentum Fleet Services. Finally, you have a company you can trust to have your back on the road, in the heart of Tampa.
Grand Opening for the Drew Park facility will be held June 5th, at Noon, at 4104 W. South Avenue Tampa, FL 33559. Please join the Momentum Fleet Services team to celebrate and learn more about how MFS can be your go-to for Fleet Maintenance.
Contact:
Kevin Seidl President/CEO
Momentum Fleet Services
(844) 393-0186 Office
kevinseidl@momentumfleetservices.com Email